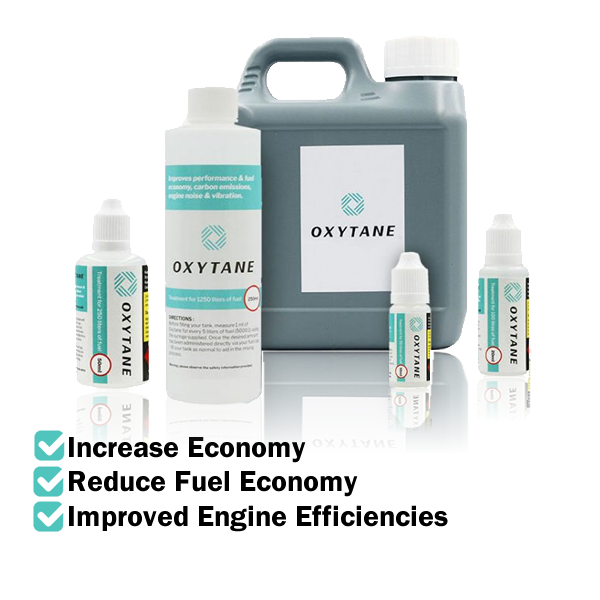 Oxytane®
Your Best Engine & Fuel Solution
Unlike other chemicals added to fuel (Octane Boosters and Fuel Additives), Oxytane® is designed for one purpose – to stabilize the density of fuel, resulting in cleaner burning and energy saving. Oxytane® is the result of more than 20 years of intensive research and development.





What is Oxytane® ?
Oxytane® is a fuel treatment that improves fuel economy and substantially reduce all toxic exhaust emissions. Oxytane is designed and chemically engineered to stabilize fuel density, resulting in increased cleaner combustion engine efficiency. Oxytane is the result of intensive research and development and is one of the few maintenance fuels in world according to EN-590 standard.
Features & Overview
What makes Oxytane® superior to other products?
Oxytane® is the result of more than 20 years of intensive research and development.
Save Fuel
Oxytane® saves you money on your fuel bill by up to 20% or more.
Reducing Emissions
Proven to reduce emissions on all engine types by up to 20% and more.
Certified
EN590 Certified - Just like putting regular gas in your car.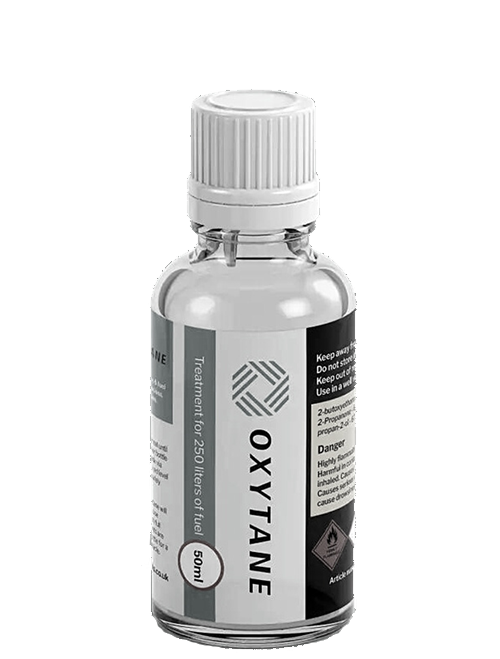 Smoother Machine
Get a smoother ride with more power on the pedals and less noise and vibration.
Machine Protection
Protects your engine by reducing carbon buildup in the combustion chamber.
Easy
Simply add directly to your fuel tank after each refill.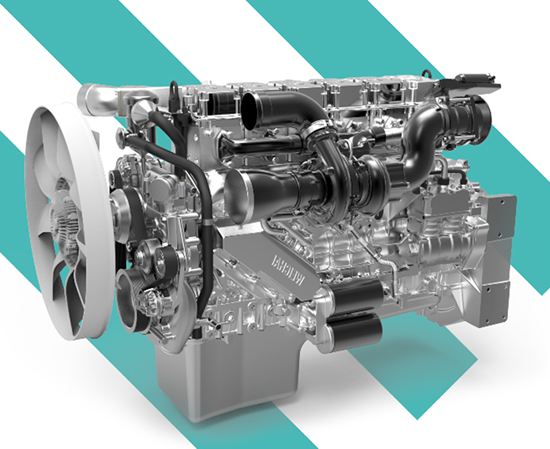 How Oxytane® Works
Fuel treated with Oxytane® solves fuel solvency problems cleaning carbon deposits in internal combustion engines, recovering and exceeding economic and performance losses. Oxytane® treated fuels result in efficient engine performance, reducing the occurrence of mechanical failure – thereby reducing maintenance costs. Vibration and noise levels are significantly and dramatically reduced when the engine is running.
How Oxytane® Cleans a Machine
The unbalanced fuel, along with other factors caused by the pressurized fuel system, absorbs and contaminates the fuel with air vapor and moisture like a sponge, causing a loss of fuel density and an increase in surface tension. When the fuel is treated with Oxytane®, air vapor from the fuel is removed, which results in higher cylinder pressures and more complete combustion – restoring and increasing fuel economy. The more dense the fuel, the more energy is released from it, producing more power with fewer emissions.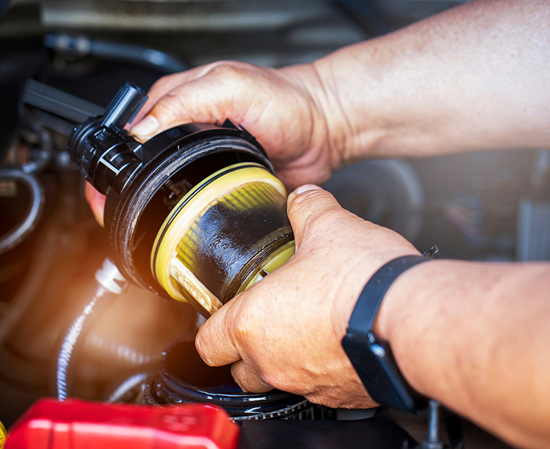 How to Use Oxytane®
Step 1
Find out what the maximum fuel tank capacity of your vehicle is. You can find it in the car manual or with a quick google search. Most small to medium sized cars have between 40-50L of fuel.
Step 2
Since the mixing ratio is 5000:1 (Diesel or Gasoline to Oxytane®), our 10 ml bottle will fit most small to medium sized cars. if in doubt. Just use 10ml. You cannot overdose on your machine, although we advise you to administer the correct amount as this will save you money on Oxytane® fees.
Step 3
Break the seal on your bottle, push down on the safety cap and put it straight into your fuel tank. If you have purchased one of the larger bottles of Oxytane®, 250ml or 1L- will be included with the syringe. Simply measure the exact amount needed with a syringe and inject directly into the fuel tank.
Step 4
Warning: Oxytane® is listed as a Hazardous and Hazardous chemical. Avoid contact with skin, eyes and sources of ignition. Read and follow the safety information provided on the bottle. Be careful not to accidentally drop our smaller bottles into your fuel tank! You may wish to wear gloves when adding Oxytane® to avoid potential contact with your skin. If you get on your skin - wash thoroughly with warm soapy water to remove residue.
About Oxytane® Indonesia
OXYTANE INTERNATIONAL LIMITED is manufacturing and joint trading company with PT Oxytane Mitra Indonesia manufacturing and distribution Oxytane in Indonesia and throughout the Southeast Asian market.
Oxytane® Indonesia Team
The Oxytane® Indonesia team, has a professional and trusted team to provide all Product Engagement support & solutions
OUR VISION & MISSION
Our vision is to become the partner of choice by providing value-added products and supporting eco-green development towards a world-class quality of life. We are committed to delivering quality products with reliable supplies and a personalized touch to competitive advantage.
Our mission is to develop partnerships to achieve sustainable business, Develop value products from sustainable natural resources, Implement reliable and reliable corporate governance, Develop internal resource capabilities to achieve sustainable business.